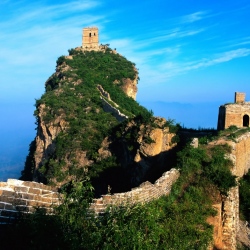 The advent of truly sophisticated and relatively cheap industrial robotics and automation technology is beginning to change the global economic landscape.

Nextbigfuture covered a 60 Minutes segment which looked at the jobless recovery and the replacement of workers with automation and robotics.

Nextbigfuture looked at distribution warehouse automation which are several times more efficient and productive than older warehouses.

A little over two years ago Terry Gou the CEO of Foxconn announced that over the next three years his company was going to begin phasing in up to 3 million industrial robots with an eye towards increasing efficiency and reducing labor costs. This announcement, from the world's largest electronics contract manufacturer, sent waves through the media and business community. Foxconn employs over 1.5 million people in China, in hundreds of plants and facilities, scattered around the country.

Foxconn has managed to deploy significant numbers of its new robotic workers. Over the course of last year, Foxconn managed to install 30,000-50,000 new robots in its factories, and is aiming for 300,000 more by 2014.

In 2011, Foxconn was targeting 1 million robots by 2014, so Foxconn's schedule has slipped.

What is astounding about this information is the impact it already has had. According to Liu Kun, a spokesman for Foxconn, "We have canceled hiring entry level workers, a decision that is partly associated with our efforts in production automation." Moreover according to the International Federation of Robotics the growth of industrial robotics in China has been exceeding 40% to 50% a year, an unprecedented level of growth. The question that springs to mind is: What would happen if Foxconn actually had 3 million robots?

Driven by changing economic realities in China, American industries are looking toward the boon provided by new technologies to "reshore" back to the United States. Breakneck advancements in 3D printing, artificial intelligence, robotics, and industrial automation are bringing us close to a factory floor that is more sophisticated and advanced than ever before.