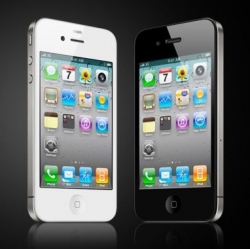 Coders have found a way to adapt the popular Evasi0n jailbreak to the latest minor update of Apple's mobile operating system, iOS 7.0.6. But while the next major release, iOS 7.1, will close security holes and disable Evasi0n, the coders behind the jailbreak tools may already be finding ways around Apple's defensive measures.

Jailbreaking is the process of modifying an iPhone's firmware and operating system in order to remove built-in restrictions. It enables a higher degree of customization than Apple ordinarily permits, and opens up the possibility of installing apps on the phone that don't come from Apple's highly-regulated iTunes App Store. For example, Cydia is a popular alternative to the App Store, created by Jay Freeman.

Typically, each new release of iOS disables jailbreaks that worked with the previous version. The most recent version, iOS 7.0.6, which Apple released yesterday in order to patch an SSL vulnerability, does not actually break the most recent Evasi0n jailbreak. But Evasi0n will need to be updated to work smoothly with the latest version. In the meantime, you can still jailbreak iOS 7.0.6 manually, a blogger at RedmondPie reports.