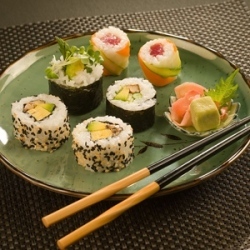 Taking inspiration from the heavily funded Square, Groupon is now offering all of its merchants in the U.S. a way to accept credit card payments at low rates through mobile software and card reader attachments for iPhone and iPod Touch devices.

Dubbed Groupon Payments, the service offers merchants two types of card readers for accepting Visa, MasterCard, Discover, and American Express cards on their mobile devices. The readers work with corresponding web and mobile software for processing, managing, and tracking transactions.

The Groupon Merchants app for iOS has been updated to support the new payments offering, and merchants can use it to scan and redeem Groupons. The deal company's online payments center also now lets participating merchants view credit card transaction history and track deposits to their accounts.

Groupon is marketing the offering as the lowest cost option for local merchants. For swiped transactions, Groupon is charging merchants 1.8 percent plus $0.15 on MasterCard, Visa and Discover payments, and 3 percent plus $0.15 per transaction on American Express charges. Non-Groupon merchants can pilot the service for higher transaction fees.

"Our goal is to provide merchants with the most affordable and powerful tools to run and grow their businesses," Groupon's vice president of mobile and merchant products Mihir Shah said in a statement.