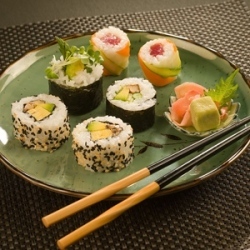 After a rocky showing in its first earnings report, Groupon CEO Andrew Mason revealed his grand ambitions for the company in a letter to stockholders today. It's not just about daily deals anymore — Mason wants Groupon to become the "operating system for local commerce."

"We are building an integrated suite of tools and services that we believe will profoundly change the way we shop locally," Mason wrote. "Today, Groupon is a marketing tool that connects consumers and merchants. Tomorrow, we aim to move upstream and serve as the entry point for local transactions."

In the letter, Mason reiterated the company's progress in 2011, with more than 170 million Groupons sold to more than 33 million active customers. The company helped drive "well over" $2 billion to local businesses during the year (and yet, it only managed to earn $14.3 million in the fourth quarter).

"Why Groupon? Aren't we a daily deals company? A glorified mailing list?" Mason wrote. "What our competitors have learned is that success in local commerce requires an unusual combination of skills—a proficiency in both technology and people-driven operations. With a world-class engineering team—built quietly over the last several years in Chicago, Silicon Valley, and Berlin—and with thousands of salespeople who have cultivated relationships with hundreds of thousands of small-business owners, we believe that we are uniquely in possession of both sides of the equation."

Within just three-and-a-half years, Groupon blew up to have more than 11,000 employees in 48 countries. The company moved fast to capitalize the seemingly hot daily deals sector, but now that the daily deals hype is cooling off, Mason is making it clear to investors that there's still room for the company to evolve. (Or so he hopes, at least.)

How will Groupon end up powering local commerce? Mason says the seeds have been planted for this move for some time. Its SmartDeals personalization algorithm, for example, has doubled in efficacy, and has led to 50 percent higher purchase rates in dense markets like Chicago.

Mobile is also becoming increasingly important for Groupon, with 30 percent of its North American transactions occuring on mobile devices in April (compared to 25 percent four months ago). Mason says Groupon's mobile customers spend "well over 50 percent more" than those who've never purchased a deal on mobile devices. He also points to growth in Groupon Rewards, the company's loyalty rewards program, and Groupon Scheduler, which will offer local businesses a bookings management system.

Of course, all of this assumes that local businesses continue to use and trust Groupon. The rise of mobile wallets and other payments platforms could allow retailers to offer their customers plenty of deals without the need for Groupon, which could put a dent in Mason's vision.