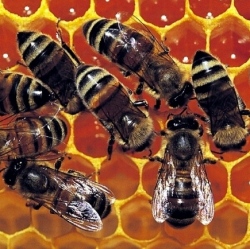 The UK government has outlined its proposals on compensating for the loss of biodiversity through development. The idea of "biodiversity offsetting" is controversial, with some campaigners dubbing it a "licence to trash".

It means developers planning to build houses in environmentally sensitive areas would be allowed to go ahead if they could offset damage by paying for conservation activities elsewhere.

The environment department Defra has published a green paper on the scheme. "Offsetting is an exciting opportunity to look at how we can improve the environment as well as grow the economy," said environment secretary Owen Paterson.

Commenting on the consultation, which will conclude on 7 November, he said: "We want to hear from developer and wildlife groups alike on how we can simplify the existing planning process while enhancing our natural environment.

"There is no reason why wildlife and development can't flourish side by side." In England, six pilot areas were selected in 2012 for two year trials of a voluntary approach to offsetting through the planning system.

In March this year, a report from the government's Ecosystems Markets Task Force recommended that the offsetting scheme should be rolled out nationwide as a matter of priority.

Offsetting, it said, would "revolutionise conservation in England by delivering restoration, creation and long term management on in excess of 300,000 hectares of habitat over 20 years".