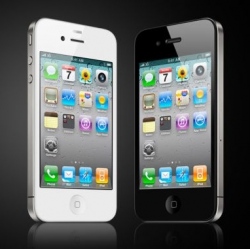 The Department of Health says its initiative is the "next step" in the drive to give patients more control over their own health.

The apps could help diabetics keep a check on their blood sugar and patients monitor their own blood pressure.

Details of how this will work will be in the government's Information Strategy expected this Spring.

It may be that GPs will be able to prescribe apps that would normally involve a cost to the individual to buy.

At an event showcasing the best ideas for new and existing health smartphone apps, the Health Secretary Andrew Lansley said: "So many people use apps every day to keep up with their friends, with the news, find out when the next bus will turn up or which train to catch.

"I want to make using apps to track blood pressure, to find the nearest source of support when you need it and to get practical help in staying healthy the norm.