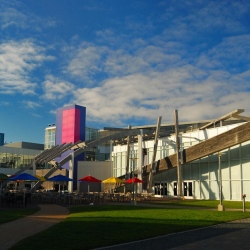 Google is ending its involvement with Project Maven, the Pentagon research program that sought to use AI to improve object recognition in military drones. The company will let its current contract with the Defense Department lapse in 2019 and that it will not pursue a new one, according to the New York Times and Gizmodo.

The announcement comes shortly after Google said it would draft an ethics policy to guide its involvement in future military projects, one that would explicitly ban the use of artificial intelligence in weaponry.

"It is incumbent on us to show leadership [in the ethical use of AI]," Green reportedly said during the meeting.

The decision was made in light of the internal and external controversy generated by Project Maven, according to Gizmodo. Since news of Google's involvement became public in March, more than 4,000 employees have signed an open letter urging the company to reconsider, and dozens have resigned in protest.

AI researchers and executives at London-based Google subsidiary DeepMind, meanwhile, have distanced themselves from the program, citing a 2014 acquisition agreement between the companies that precludes Google from using DeepMind technology in surveillance and military systems.

Internal emails exchanged among Google executives show that Project Maven, despite its controversial nature, was to set the stage for a broader push into lucrative military contracts. One September email thread revealed that Project Maven was expected to generate $15 million in revenue for the company over 18 months and as much as $250 million in the coming years.