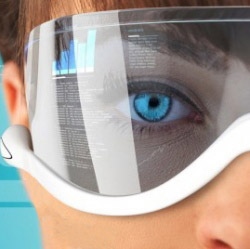 Google Ventures is launching a new initiative to fuel the development of Google Glass called Glass Collective, in partnership with venture capital firms Andreessen Horowitz and Kleiner Perkins Caufield & Byers, Forbes reports.

The three firms hope to fund a community of developers to make Google Glass the next major computing platform.

Marc Andreessen of Andreessen Horowitz said Glass would become a platform like the web browser and could become as ubiquitous as the mobile phone. "The same way the browser was a window to the Internet, Glass is a whole new window to the Internet and reality," he said.

John Doerr of Kleiner Perkins sees Glass as not just augmented reality but "amplified reality," where every direction you look you see something through Glass. The big change he noticed in the latest version was the power of the voice input, and "how different it is to speak to the world." He also sees Glass as adding a whole new layer to education.

Bill Maris, managing partner at Google Ventures, who used to work at a neurobiology wet lab, sees Glass being used for scientists to load protocols to review while working.