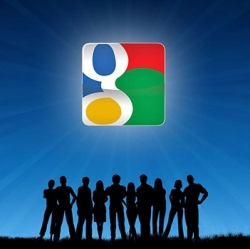 Google has unveiled the Nexus 7 – its first own-brand tablet.

The device is made by the Taiwanese company Asus rather than the firm's own Motorola hardware unit. It runs the new Jelly Bean version of Android.

An 8GB version will be sold for $199 (£127) from mid-July pitching it directly against Amazon's Kindle Fire.

The firm also showed off its internet-connected augmented reality glasses revealing the first models would ship in 2013.

The announcements were made at Google's I/O developers' conference in San Francisco.

Google Glasses
Google's co-founder Sergey Brin also took to the stage to showcase the firm's Glass project – augmented reality glasses that are still in development.

Rather than introduce a demo he brought up live feeds from devices being worn by Google employees sat in a floating airship above San Francisco.

Attendees then watched live footage screened through the headsets as the workers skydived to the roof of a building below.

Cyclists on the same roof then streamed pictures as they jumped over ramps before riding to the main floor of the I/O event.

Next engineers explained the "philosophy" of the equipment, saying that they had placed a screen above the right eye to make it easy to continue interacting with the real world, and a touchpad on one of the sidebars to control it.

They said they envisaged two main uses for the device.

The first, to capture videos and photos taken from the user's point of view as they took part in activities they wished to record.

The second, to overlay information onto what they are seeing in front of them such as how fast they are moving or the best way to get to another location.

Mr Brin added that the "Glass explorer edition" was being made available for pre-order to US-based developers attending the conference. He said it would cost $1,500 and was set to ship early next year.