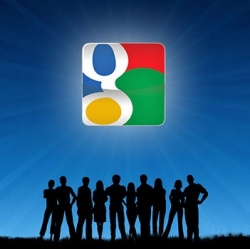 It says the search giant is close to agreeing to pay $22.5m (£14.5m) to settle a privacy complaint.

It follows an earlier report which revealed Google had bypassed a "do not track" setting selected in Apple's Safari web browser.

Google has indicated that its action had been an unintentional mistake.

The Reuters and Associated Press news agencies both quote an unnamed source who has confirmed the report.

The Wall Street Journal revealed in February that a Stanford University researcher had noticed that Google had exploited a loophole in Safari.

It allowed Google's cookies to be installed via adverts on popular websites even if users' browsers' preferences had been set to reject them. This allowed the firm to track people's web-use habits even if they had not given it permission to do so.

Google says no personal information was collected.

'Invisible form'

Safari is the default browser on Apple's iPhones, iPads and Macintosh computers, and is also available for PCs. When installed, its preferences panel is set to reject tracking cookies by default.