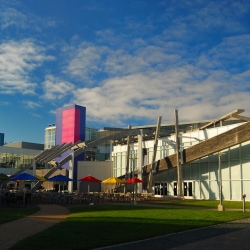 Google has sold US mobile phone company Motorola to computer maker Lenovo for $2.91bn in a surprise move. Google had paid $12.5bn for the company less than two years ago. Lenovo plans to build up its smartphone unit through the Motorola purchase, which may help offset its slowing personal computer business.

However, Google will keep the majority of Motorola's lucrative patents, which include one for Android software. In a statement, Google said the smartphone market was "super competitive" and that Motorola would "be better served by Lenovo".

The purchase is set to make Lenovo the world's third-largest smartphone maker behind Samsung and Apple. Market research firm Strategy Analytics said in a blog post that Lenovo had made "a good move" and would benefit from economies of scale.

"The Chinese vendor gets access to the valuable US smartphone market and the fast-growing Latin America region. This complements its existing global PC business.

"For Motorola, it gains access to an ambitious sugar daddy that has a strong presence in the huge China market. For Google, it divests a loss-making hardware division," it said.

Last Thursday, the Thinkpad-maker announced it had acquired IBM's low-end server business for $2.3bn, in what was then China's biggest technology deal.

Shares of Lenovo being traded in Hong Kong fell by more than 8% following the announcement, which came after the US market had closed.

"Whether Lenovo can turn around the long-struggling Motorola business, and what happens to the Motorola brand long-term, remain key questions that will need to be answered in the coming months," Strategy Analytics said.