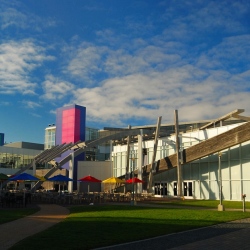 Google has just purchased Nest Labs, the maker of the Nest Learning Thermostat and Protect smoke detector, for $3.2 billion in cash. According to a Google press release, Nest will continue to operate independently, co-founder and CEO Tony Fadell tells us; co-founder Matt Rogers will also make the move to Google.

While the transaction is subject to the usual regulatory review, Google says it expects the sale to close within the next few months.

Google Ventures had already invested tens of millions of dollars in Nest, so the company has been on Mountain View's radar for some time now.

It's not yet clear exactly how Google plans to use Nest, but the company obviously sees it as an important part of its future. A combination of Nest's home solutions coupled with Google's language recognition could give Google its strongest path yet into your home.

"Google will help us fully realize our vision of the conscious home and allow us to change the world faster than we ever could if we continued to go it alone," writes Fadell on the Nest blog. "We've had great momentum, but this is a rocket ship."