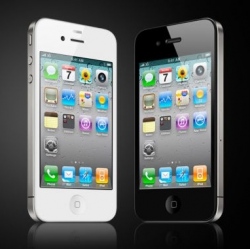 The Google Now service is being extended to Apple's iPhones and iPads. Until now the product – which suggests "answers before you ask" – had been limited to devices running Google's own Android operating system.

Unlike the original version, Google Now only works within the firm's Search app on Apple's iOS platform – potentially limiting its appeal. One analyst suggested the launch indicated that the firm's priority was securing the widest audience possible.

"Google is going to put its technologies onto other platforms whenever it can draw people into its services," said Brain Blau, consumer technology research director at the consultants Gartner.

"They do want to entice people to buy Android devices, but they know not everybody's going to, and they still want to deliver their services – especially for people who are already using their products on iOS."

iOS powered 29% of smartphones sold in Great Britain between December and February, according to fresh data from market research firm Kantar Worldpanel. It said Android accounted for a further 58% of the market.