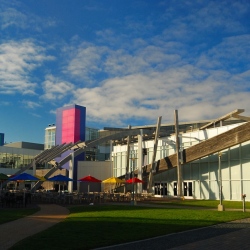 Our online lives have become so important that Google just released a feature that enables users to control what happens to their data after they die.

Our digital lives have become complex. What we share on Google+, YouTube and Picasa, along with what we store in Google's cloud storage Drive, isn't just funny cat videos and pictures of your new haircut.

Today, we might store personal financial information, system backups or important work documents on Drive, which enables users to store Google Docs, photos and documents.

We might even have posted meaningful thoughts or photos on Google+ that we'd want a loved one to have access to. Or maybe there are pictures or videos uploaded that you'd rather your parents didn't see.

Google is giving you a way to figure out now what you want to happen to all of this information.