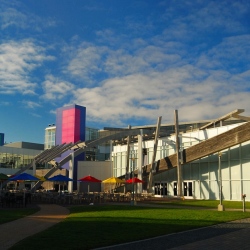 Roku and Apple dominated the TV streaming market last year, but now Google's Chromecast has pulled ahead of Apple to become a front-runner. Research firm Parks Associates just released some new data on the most dominant brands when it comes to set-top boxes and streaming sticks.

Roku is still in the lead since it made up 29% of streaming set-top box sales in the first three quarters of 2014, but Google's Chromecast came in second with 20% of the market.

This pushed Apple back to third place with 17% of the streaming TV market. Amazon landed in fourth place with its new Fire TV, which captures 10% of the market.

Google's Chromecast streaming stick is much cheaper than competing devices, which could be part of the reason it's become so popular over the past several months. But, since it's less expensive, its functionality is also more limited.