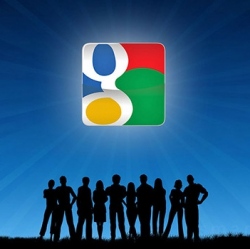 There have been rumours floating around the internet for months suggesting Google has been considering building its own LTE network. Now, the Wall Street Journal claims that the search giant is secretly building its own new kind of wireless data network.
The Journal report is centred on an FCC filing spotted by engineer Steven Crowley. Seems Google is set to test a new system around its Mountain View campus, which will use 50 base stations and 200 "user devices". Google lawyers attempted to redact part of the filing, claiming that:
"The information for which confidential treatment is sought concerns the highly competitive consumer electronics market."
Which sounds exciting, but who knows where to begin speculating on a statement like that. Weirdly, the network will only provide coverage for devices built to access frequencies in the range 2524 to 2625 megahertz.
Of course, Google does all kinds of crazy shit at its Mountain View campus in the US, so it's unclear whether this project will ever amount to anything. But given the Big G's track record of delivering amazing results, if this is a real thing, it could be worth getting excited about.