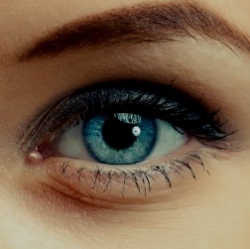 Google is continuing to push its Daydream VR platform forward, as it's making moves that expand the app support and usability of its devices. Describing three new features as "experimental" for testing by developers, Google is adding Android app support to all Daydream devices.

The announcement of "smartphone Android apps in VR" means that Daydream headsets will be able to open the phone UI versions of Android games, tools, and apps within a larger VR space. Apps will appear to be floating within "a virtual big screen" that can be controlled using standard Daydream pointing controllers, enabling developers to offer at least basic Daydream support without having to build new UIs from scratch.

Google's work on the standalone Daydream device Mirage Solo is expanding with one big feature and a small one. New APIs will support positional control tracking with six degrees of freedom, enabling users' hands to move more naturally within a 3D VR space — but there's a catch.

Since Mirage Solo didn't ship with 6DoF hardware, the company is using machine learning software and lower-end parts to "accurately estimate" the controllers' position, an approach Google believes will lower the price of 6DoF hardware and broaden its adoption. Interested developers can apply here for the opportunity to acquire a development kit with "experimental 6DoF controllers that use a unique optical tracking system" to provide the necessary hardware functionality for Mirage Solo's new feature. Two controllers and a new faceplate for the headset are included in the bundle.

Mirage Solo is also adding support for See-through Mode, which lets users wearing the headset see the real world in 3D through twin external cameras. Despite the cameras' positions at "approximately eye-distance apart," providing nothing more than a real-time view of the world in front of you is apparently more difficult than it sounds, and requires Google's WorldSense technology to provide low-latency tracking. The feature is similar to the Flashlight feature of Windows Mixed Reality headsets.

But Google expects that See-through Mode will also enable Mirage Solo to offer mixed reality features, blending real-world visuals with augmented ones akin to the Magic Leap One — without the latter's severely limited augmented window size. As with the other features, this is still in the "experimental" phase, though Google offered a video featuring polygonal objects overlapping on an actual office space to show See-through Mode's potential.

Android App support and See-through Mode are coming for all developers to try "soon." Applications for Google's 6DoF controllers are being accepted now, with no specific ship date.