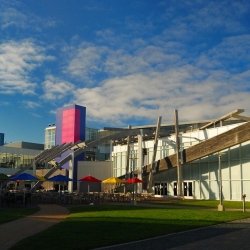 Google narrowly escaped being prosecuted by the US government in 2012, reports the Wall Street Journal. Regulators at the Federal Trade Commission (FTC) had been investigating complaints from Google's rivals about its dominance of the internet search industry. Some FTC officials had wanted to prosecute.

Instead, the regulator persuaded Google to change the way its software worked. Google said the "exhaustive" review showed there was no harm to competitors or consumers. The FTC began its probe of the search market in 2011 following complaints from Google's competitors.

During the investigation the regulator's officials gathered nine million documents and obtained evidence from firms such as Yelp, TripAdvisor and Amazon, who had accused Google of taking content from their web pages.

The information Google gleaned was allegedly used by the firm to improve its own search ranking system. The evidence gathered was enough to convince some FTC investigators that legal action should be taken, said the paper.

However when the regulator's investigation ended, the agency concluded that the company had not abused its market position to hurt rivals. Even so, the FTC arranged a deal with the company to end some of the practices that its rivals had complained about.