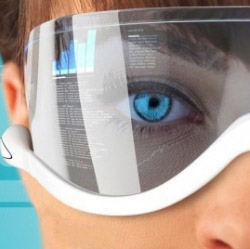 Still in developer preview, Google Glass has very few applications and no centralized way to find or buy them. That could be changing very soon.
As part of a recent update that including web browsing features and an expanded set of voice commands, there are allusions to "Google Boutique." This could mean very few things. Less obvious: a store for Google merch. More likely: an app store for Glass apps and media.
We are also expecting a media player app to come down the chute based on code in the new update.
Right now, developers are being asked to write Glass apps of all kinds, and investors are all too eager to fund their development.