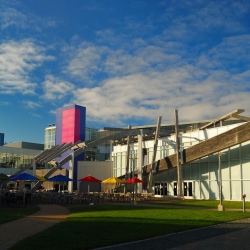 Google Fiber is rethinking how to deliver internet connections in about a dozen metro areas, including Los Angeles, Chicago and Dallas, after its initial rollouts proved more time-consuming and expensive than anticipated, according to people close to the company's plans.

In San Jose, Calif., and Portland, Ore., Alphabet has suspended projects while investigating alternate technologies. In most cases, Google Fiber is hoping to use wireless technology to connect homes rather than underground fiber-optic cables, according to a person familiar with the matter. Elsewhere, Google is leasing existing fiber or asking cities or power companies to build the networks.

The strategy shift comes after Google Fiber reached just six metro areas in four years, illustrating the difficulty and expense of digging up streets and laying thousands of miles of cables.

"If you're in the telecommunications industry for 150 years, there are no surprises here," said Jonathan Reichental, chief technology officer of Palo Alto, Calif. "But if you're a software company getting into the business for the first time, this is a completely new world." Reichental said Google Fiber executives recently told him that plans to bring the service to Palo Alto and nearby cities are on hold for at least six months.