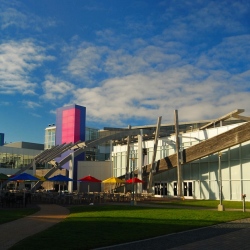 Social is so much bigger than what we've defined it: status updates, sharing links, and sharing photos. Facebook blows everyone else away when it comes to that; but it's not enough.There's a big difference between what Facebook is, what I call explicit social, and what social could be.

For all of the data that Facebook has, it could not accurately capture who my closest friends are. That's because a lot of that activity happens in the physical world.

Google is in a much better position to capture and use that information. So far, what we've seen is a head-on Facebook compete. You rarely win taking a strong competitor head on. But if Google were to stitch together the data it has across Gmail, Calendar, Maps, Navigation, Local, Android, Now, and its other properties, it could redefine the space and create a much better, richer social experience.