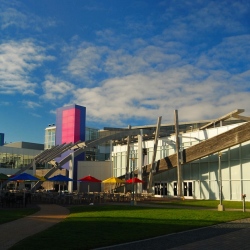 Flutter, founded three years ago in San Francisco, detects simple hand signals via webcam, using them to control apps such as iTunes and Netflix. The acquisition has caused speculation that Google will integrate the technology, used by some of its rivals, into its ranges of Chromebook laptops and Nexus handheld devices.

The search giant has not released any details of the deal. Gesture-recognition technology is widely used in gaming consoles, such as Nintendo's Wii and Microsoft's Xbox Kinect.

It is also used in some smart TVs, and Samsung recently introduced gesture recognition for its Galaxy S4 smartphone.

The phone's Air Gesture technology allows users to scroll through web pages, accept calls, and control music by waving their hands.