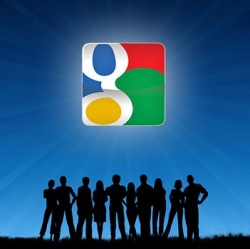 After being Amazon.com's best-selling laptop for 149 days straight, Google is taking its Chromebook show on the road, both internationally and at home.
Today, Google and its hardware partners Acer, HP, and Samsung will begin selling Chromebooks in six new countries: Australia, Canada, France, Germany, Ireland, and the Netherlands. And in the U.S., Chromebooks will now be available at over 1,000 Best Buy stores nationally, which doubles the number of physical stores that Google's the-browser-is-the-operating-system laptops are sold in.
International pricing will be roughly similar to the U.S., with Canada getting Chromebooks at $250-330, and $300-350 in Australia. But expect to pay a little more in Europe — in France and Germany, they'll start at around 300 euros, which is close to $400 U.S.
It's not exactly $99 education pricing, but it's still fairly cheap.
Google's first international expansion with Chromebooks to the UK appears to have been a success. Google reported that Chromebook accounts for more than 10 percent of laptop sales in leading UK electronics retailers Currys and PC World.