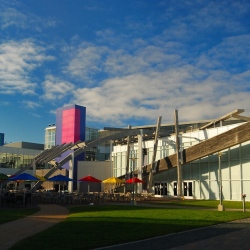 Google just announced the Open Patent Non-Assertion (OPN) Pledge, a new initiative whereby the company has promised not to sue developers, distributors, and users of open source software utilizing Mountain View's patents "unless first attacked." In introducing the good faith effort, Google is reiterating its passion and support for all things open.

"Open-source software has been at the root of many innovations in cloud computing, the mobile web, and the Internet generally," writes Duane Valz, Google's senior patent counsel. "We remain committed to an open Internet — one that protects real innovation and continues to deliver great products and services."

The company isn't throwing its entire patent portfolio up for grabs, however. Quite the opposite: it's starting small, contributing a mere ten patents to the pledge. Google claims these patents are already in wide use and that it will eventually expand the set of Google-owned patents that fall under the pledge.