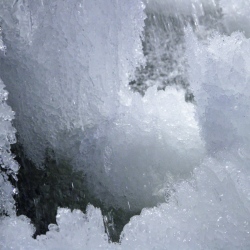 The growth in global carbon dioxide emissions stalled last year, according to data from the International Energy Agency. It marks the first time in 40 years that annual CO2 emissions growth has remained stable, in the absence of a major economic crisis. Annual global emissions remained at 32 gigatonnes in 2014, unchanged from the previous year.

The IEA warned that while the results were "encouraging", this was "no time for complacency". "This is both a very welcome surprise and a significant one," said IEA Chief Economist Fatih Birol. "It provides much-needed momentum to negotiators preparing to forge a global climate deal in Paris in December: for the first time, greenhouse gas emissions are decoupling from economic growth." And IEA Executive Director Maria van der Hoeven said while the data was "encouraging", this was "no time for complacency" and "certainly not the time to use this positive news as an excuse to stall further action".

Analysts attribute the slowdown in emissions to changing patterns of energy consumption in China and OECD countries. Prof Corinne Le Quere, of the Tyndall Centre for Climate Change Research at the University of East Anglia, said: "An important factor could be that China's coal consumption fell in 2014, driven by their efforts to fight pollution, use energy more efficiently and deploy renewables.