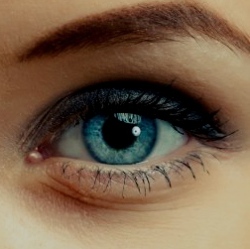 Experts from the Johns Hopkins Center for Sleep hope to help patients get a better night's sleep by providing health care staff members with a tool on their smartphones. Called MySleep101, the mobile learning app offers providers who are not experts in sleep disorders information on how to screen and counsel patients experiencing sleepless nights.

Doctors, nurses and other care providers can access basic information about the seven most common disorders associated with poor sleep quality: restless legs syndrome, hypersomnia, insomnia, sleep apnea, circadian rhythm disorders, parasomnia and post-traumatic stress disorder.

Neurologists and board-certified sleep physicians Charlene Gamaldo, M.D., and Rachel Salas, M.D., developed the app with an interdisciplinary team that included experts in graphic design, animation, software development and behavioral sleep medicine. The goal of the app is to provide critically relevant information in an easily accessible format that appeals to providers who are more likely to use their cellphones and tablets as medical tools.

"Not everyone has the time or interest to get certified in sleep medicine," says Gamaldo, the medical director of the Johns Hopkins Center for Sleep. "Nonetheless, this app can serve as a novel tool that allows all providers to supply important sleep information to patients in a way that is conducive to their work and learning preferences."

The educational tool consists of short video clips that educate health care providers and consumers on the basic concepts of sleep and findings from recent scientific research. The lectures, which use the real voices of Gamaldo and Salas, are delivered by avatars of the two doctors.

Animated characters communicate essential clinical features, symptoms and risk factors associated with specific sleep disorders, plus treatment and management strategies physicians can recommend to patients. However, the experts caution, the app is an educational, not diagnostic, tool, and physicians should refer patients with suspected sleep disorder cases to board-certified sleep specialists.

Each year, more than 60 million Americans fail to get enough sleep at night due to a chronic sleep disorder. Yet few of these patients will be diagnosed and receive the care they need, even if they're already seeing other doctors, such as a primary care physician.