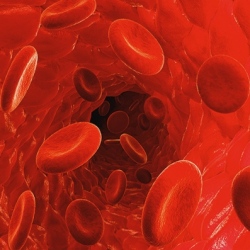 Almost all of us carry one form or another of herpes virus, and the consequences can be far worse than the occasional cold sore. Herpes viruses also cause shingles and can be implicated in blindness, birth defects and even cancer, and as yet, we can't rid ourselves of them.

One of our best ways to combat herpes viruses is by blocking the enzyme they need to copy their DNA so that they can replicate. But although this can keep the level of virus in your body down, it cannot wipe out the infection. Worse, it doesn't work on dormant herpes viruses that are waiting inside our cells for the right time to flare up again.

But gene editing may allow us to destroy these latent viruses. Robert Jan Lebbink at the University Medical Center Utrecht, the Netherlands, and his colleagues are developing a therapy that might safely clear certain herpes viruses from the body by messing with their DNA.

Lebbink's team have been experimenting with CRISPR, the gene-editing technique that can be used to cut DNA at precise points in a sequence. When carried out on DNA inside an organism or virus, the DNA snip is usually repaired, but this process often introduces mutations or errors at this cut site.

This means gene editing can help destroy dormant viruses. When CRISPR is used to cut viral DNA in two or more important places, there is a good chance that the DNA will not be repaired properly, leaving the virus unable to function.

Viruses that can establish a latent relationship with the host are capable of causing disease. Examples of viruses include the Herpes Simplex Virus 1 (also dubbed HSV 1) and retroviruses . The latter group of viruses includes the Human Immunodeficiency Viruses (HIVs ) that are the most likely cause of acquired immunodeficiency syndrome (AIDS ).