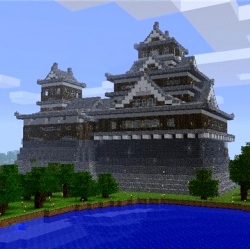 Oculus VR will launch the head-mounted display that started the technology's revival in the first three months of 2016. The news broke in a somewhat quiet fashion; no on-stage reveal; just a short, sharp update to let everyone know.

The announcement comes as more of a relief than anything; Oculus VR has been facing increased pressure from the VR industry since early March 2015, when Valve revealed that it was turning from ally to rival with its own HMD, the HTC Vive, and the SteamVR concept.

There are few companies that could cause such a stir within an entire industry, but Valve did just that with its promise of a 2015 consumer release which, we now know, will beat the Oculus Rift to market. Even Sony Computer Entertainment's (SCE) Project Morpheus was given a Q1/Q2 2016 release date, leading many to question if Oculus VR would even beat the console-based HMD.

But we now know that it (likely) will. In fact, the VR industry is about to go from years of waiting into a very intense period of releases. Valve is going to fire first and could well dictate just how successful the Oculus Rift's launch will be with the right pricing and line-up.

In terms of technology, it remains to be seen if Oculus VR will be able to turn its Crescent Bay prototype into something similar to(or better than) the HTC Vive, which came out of the 2015 Game Developers Conference (GDC) with high praise, even being labelled by some as the superior VR experience. Vive offers Room-Scale tracking, allowing players to walk within an area of up to 15 feet by 15 feet and have those movements replicated in-game. Will Oculus VR have an answer to this impressive upgrade in time for consumer launch?

VR fans have gone from starved to spoiled; there was a thick sense of impatience in the air, with people growing tired of waiting for information. There's now around six months until the first consumer VR HMD launches, with two more expected soon after and plenty still to be revealed on each. The floodgates have opened. Consumer VR is painfully close. It's actually happening.