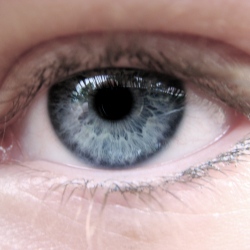 Smartphones did a number on us. They changed the way we communicate, the way we interact with the Web, heck, even our posture.

But more world-changing technology is headed our way, and much of it is already in production.

Today we have products like SmartThings, which lets you control both non- and Internet-connected devices with your smartphone. We've also got the Leap Motion, 3D printing, and, of course Google Glass.

The digital eye wear could have a much bigger ripple effect in the optometry world. Google is working with vision benefits and lens-designing company VSP Global. The company will help Google get Glass into optometrist offices and figure out a way to get prescription lenses into the device. From there it may also look at new frames for Google Glass that might make it more accessible to people who want a more fashionable choice.

So, what about those huge products of tomorrow? Well, let's riff off of Google Glass for a second. The Center of Microsystems Technology is already working on a digital contact lens that will include a curved LCD display within the lens. It will also come in prescription form. Maybe one day we'll even have a digital prescription lens that can change prescription based on user need.

We've also got technology like hand-controlled holograms from Elon Musk; "smart glass" that helps with energy efficiency; and eye-tracking technology for hands-free video game playing and more.