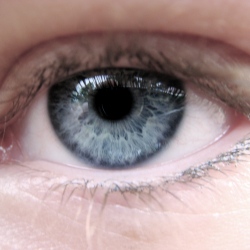 A car that takes control of the steering wheel when it detects the risk of a collision is being tested at a research facility in Germany. Ford said the Obstacle Avoidance system first warned the driver of danger and then took charge if they did not react.

The firm said the equipment had been fitted to one of its Focus-branded vehicles as part of a project involving other carmakers and suppliers.

One analyst said it was a staging post on the route to "driverless cars".

The system scans up to 200m (650ft) ahead by using three radars, a number of ultrasonic sensors and a camera, which are all installed in the vehicle. An additional built-in display shows a warning sign and sounds a chime. Then, if necessary, it applies the brakes, scans for a gap in the road ahead, and steers to avoid a crash.

"You're driving down the road and a pedestrian or something comes out from either side of your vehicle from your peripheral vision where you don't have a good look at it," said Bard Samardzich, vice-president of product development at Ford's European division.

"Obstacle Avoidance can sense that the pedestrian or that object is coming across the front of your vehicle. If it doesn't sense you responding accordingly in your vehicle by braking or manoeuvring, it will take over."