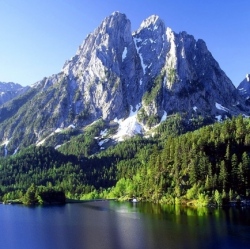 In the first broad-scale estimate of air pollution removal by trees nationwide, U.S. Forest Service scientists and collaborators calculated that trees are saving more than 850 human lives a year and preventing 670,000 incidences of acute respiratory symptoms.

While trees' pollution removal equated to an average air quality improvement of less than 1 percent, the impacts of that improvement are substantial. Researchers valued the human health effects of the reduced air pollution at nearly $7 billion every year in a study published recently in the journal Environmental Pollution.

The study by Dave Nowak and Eric Greenfield of the U.S. Forest Service's Northern Research Station and Satoshi Hirabayashi and Allison Bodine of the Davey Institute is unique in that it directly links the removal of air pollution with improved human health effects and associated health values. The scientists found that pollution removal is substantially higher in rural areas than urban areas, however the effects on human health are substantially greater in urban areas than rural areas.