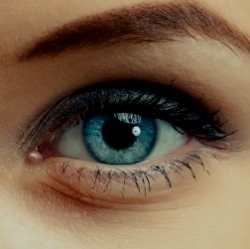 Facebook's ad targeting algorithms are about to get a new firehose of valuable and controversial personal data. The millions of "Like" and "Share" buttons that publishers have added to their pages and apps will start funneling data on people's browsing habits into the ad targeting systems.

After the change, the types of sites you visit could be used to tune ads shown to you inside Facebook's social networking service, its photo-sharing service Instagram, and mobile apps that use Facebook's ad network.

Facebook first offered the Like button to publishers in 2010 as a way to help people tell friends and the company what was interesting. The buttons take the form of a snippet of code to be added to a page. That code directs a person's browser to contact Facebook's servers, allowing them to know the page you're visiting, and to see the "cookie" files that Facebook pushes to its users' browsers to identify them.

The fact that Facebook offers to track people's Web browsing has long concerned privacy campaign groups. Not long after the Like button's launch in 2010, the Electronic Frontier Foundation and other organizations wrote an open letter to Facebook CEO Mark Zuckerberg that asked him to set the buttons to only collect data if someone clicked on one.

Facebook continued to let its buttons log data, and finally said in 2014 that it would "soon" use it to target ads. The company said in a blog post Tuesday that it will now officially start. The post also announced a new privacy setting that lets you opt out of seeing ads targeted based on data collected on your online activity.