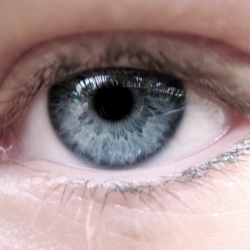 We've said it before and we'll say it again: Eye-tracking is going to be a big deal for consumers very soon.

But before the tech gets to you, it first has to get to developers — and Tobii wants to make that happen. The eye-tracking company is taking the wraps off its EyeX Engine, a new set of tools that gives developers a simple way to add eye-tracking support to their apps and devices.

The possibilities are pretty exciting. With eye-tracking, developers can, for example, create notifications that disappear when you read them, or create horror games that respond to where you are looking at your screen.(Tobii offers a few more examples in the video below.) Tobii says that eye-tracking should appear in consumer hardware as soon as next year.