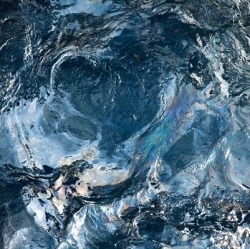 Attorney General Dustin McDaniel asked the company to keep all documents pertaining to Friday's spill. The rupture in Mayflower prompted the evacuation of 22 homes, with police enforcing a blockade around the spill.

The spill has renewed debate over a proposal to build another pipeline from western Canada to the US Gulf Coast. In the wake of Friday's release of thousands of barrels of oil from the Pegasus pipeline, black crude was seen soaking lawns and streaming down residential streets in the community north of the state capital, Little Rock.

"This incident has damaged private property and Arkansas's natural resources," Mr McDaniel said. "Homeowners have been forced from their homes." He said the request Exxon Mobil keep records on the spill was the "first step in determining what happened and preserving evidence for any future litigation".

The oil company has said it will co-operate with any investigation. Exxon Mobil says it plans to dig up and replace the broken part of the 65-year-old line that runs from the state of Illinois to Texas.