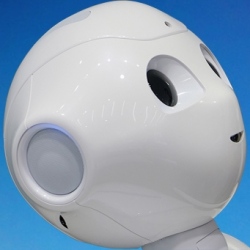 A plan for Chinas AI research and development in the next decade or longer: China should independently develop an AI innovation system, with a focus on core technology, high-end equipment and applications, theories and facilities in the AI sector, said Tan, vice president of the Chinese Association for Artificial Intelligence.

By doing so, China could have a world-leading AI industry by 2025, said Tan, also vice president of the Chinese Academy of Sciences, at the two-day 2016 China Conference on Artificial Intelligence (CCAI 2016), which will conclude on Saturday.

In 2015, the global AI market stood at $127 billion, Tan said, adding the figure is predicted to reach $165 billion this year and to exceed $200 billion in 2018.

The CCAI 2016, sponsored by the Chinese Association for Artificial Intelligence, aims to better direct and promote the research and application of artificial intelligence in China.

Top experts, scholars and industry professionals in China's AI sector have gathered to discuss man-machine interaction, machine learning, pattern recognition, industry practice, and other topics.