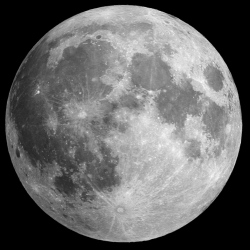 Johann-Dietrich Wörner expressed his enthusiasm for a moon colony at the Space Foundation's National Space Symposium, a gathering of global, commercial, civil, military space experts. "It seems to be appropriate to propose a permanent moon station as the successor of ISS," Wörner said.

This station should be international, "meaning that the different actors can contribute with their respective competencies and interests." Wörner said that "the moon station can be an important stepping stone for any further exploration in deep space," adding that a lunar outpost could help humanity learn how to use resources on-site instead of transporting them. "In any case, the space community should rapidly discuss post-ISS proposals inside and with the general public, to be prepared," Wörner concluded.

Currently, Wörner is chairman of the executive board of DLR, the German Aerospace Center. He advocated a lunar far-side base at the 31st National Space Symposium, both in a panel of space agency leaders and during a focused panel on space in Germany.

"We have to look into the future about what are the next destinations … what to do after the International Space Station," Wörner said. The end of ISS operations is very close, "and we better know what to do afterwards," he added.

Mars is a "nice destination," Wörner said, but he also asserted that a far-side outpost on the moon offers a number of "drivers," including cosmological research. For instance, the lunar far side is shielded from radiation-chatter broadcasts from Earth, allowing radio telescopes built there to survey the universewith very little background noise, he said.