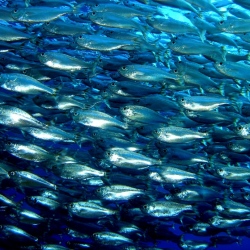 Eating oily fish or taking fish oil supplements could protect against skin cancer, scientists have discovered. Scientists gave 79 volunteers doses of omega-3 acid – and found it reduced the way sunlight suppresses the immune system, affecting the body's ability to fight skin cancer and infection.

It is the first time the protective effect of omega-3 – commonly found in fish and plant oils – has been demonstrated in humans. The research team, from Manchester university's photobiology unit, claim the oils reduced the sun's impact on the immune system by half.

Team leader Professor Lesley Rhodes, who also works for Salford Royal Hospital, described the findings as 'very exciting'. He added: "It has taken a number of years to get to this stage.

"This study adds to the evidence that omega-3 is a potential nutrient to protect against skin cancer.

"Although the changes we found when someone took the oil were small, they suggest that a continuous low level of chemo-prevention from taking omega-3 could reduce the risk of skin cancer over an individual's lifetime.

"There has been research in this area carried out on mice in the past but this is the first time that there has been a clinical trial directly in people." The study was funded by the Association for International Cancer Research and has been published in The American Journal of Clinical Nutrition.

Patients who volunteered for the trial took a 4g dose of omega-3 – about one and a half portions of oily fish – daily, before being exposed to the equivalent of either eight, 15 or 30 minutes of summer midday sun in Manchester using a special light machine.

Other patients took a placebo, before being exposed to the light machine.