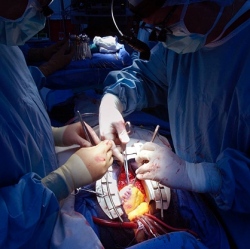 Drinking three or more of alcoholic drinks increases chances of liver cancer, but drinking coffee decreases odds, according to the World Cancer Research Fund. In the new analysis released this week, experts also determined that being overweight and/or obese increases odds of developing liver cancer.

Researchers suggest limiting intake to two or fewer alcoholic beverages a day to negate liver cancer risk for men, and one or fewer for women. Drinking at least one cup of coffee a day was found to lower risks.

Although alcohol and liver cancer have long been linked, this marks the first large study to put an exact number on how much drinking is dangerous. It is also the first to strongly connect coffee and weight to liver cancer.

For the analysis, Imperial College of London considered 34 studies that looked at 8.2 million people worldwide with 24,500 cases of liver cancer. They distributed their findings to a committee of experts from around the world for assessment before the World Cancer Research Fund released the aggregated findings.