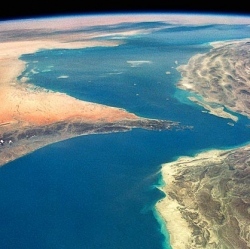 There are no working reusable rockets on the market. When you launch something into space on a rocket it's a one and done mission. You throw away nearly the entire launch vehicle, which means millions going to waste. SpaceX CEO Elon Musk has likened this to throwing away a $300 million 747 after just one flight.

We can imagine how expensive airplane tickets would be if that were the case. Some have estimated that a reusable rocket could cut the cost of a launch 100 fold. To be certain, this would be a true game changer for the space industry.

However, the space industry is more diverse today than ever before and not all reusable rockets are created equal. After Blue Origin's successful test many suggested that SpaceX, who is working on their own reusable orbital rocket, was falling behind.

SpaceX has attempted to softly land the first stage of its Falcon 9 rocket after returning from space on a barge in the ocean two separate times. Both tests ended in explosions. Musk was quick to point out the difference between his Falcon 9 and Bezos' New Shepard shortly after congratulating the Blue Origin founder.

Blue Origin's suborbital rocket, New Shepard, is designed to carry up to six paying passengers briefly to space (100 kilometers altitude) and right back down to the ground. SpaceX rockets are designed to be able to bring payloads into, not just orbit, but all the way up to geostationary transfer orbit (or GTO as Musk refers to in his tweet), which can be as high as 90,000 kilometers altitude.

As one can imagine, these two different altitudes require very different rocket capabilities. Musk points out that getting to space only requires Mach 3 speeds while traveling to GTO requires Mach 30. This XKCD article explains that, "getting to space is easy.

The problem is staying there." Staying there requires a vehicle to go very, very fast, which is why SpaceX rockets are larger and more powerful than the spacecraft and rockets from suborbital companies like Blue Origin or even Virgin Galactic. Musk goes on to taunt Bezos by stating that SpaceX already achieved successful VTOL (Vertical Take Off and Landing) rocket tests back in 2013.

So while Blue Origin successfully completed a VTOL spaceflight and SpaceX has yet to successfully complete one of their own, it's not entirely fair to compare the two companies' achievements to date. Their successes could be considered separate unique milestones on two different paths.

Blue Origin is positioning themselves to sell directly to customers (wealthy space tourists) whereas SpaceX has positioned themselves to sell to large companies and the government (Orbital Sciences, NASA, Air Force, etc). These two strategies require vastly different rocket capabilities.