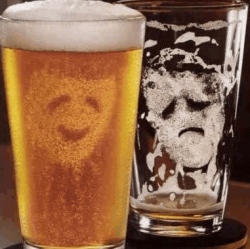 Giving up alcohol or going on a detox for one month is pointless, especially after the excesses of the festive season, says a liver charity.

Instead, the British Liver Trust says drinkers should make a decision to stay off alcohol for a few days every week throughout the whole year.

Experts agree that a short period of complete abstinence will not improve liver health.

A longer-term attitude to alcohol is more desirable, the charity said.

Andrew Langford, chief executive of the British Liver Trust, said that people tend to believe the hype about rejuvenating their liver by detoxing in January.

"People think they're virtuous with their health by embarking on a liver detox each January with the belief that they are cleansing their liver of excess following the festive break.