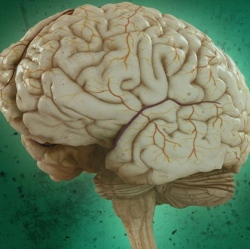 A video game simulating the impact of Alzheimer's disease is among the work going on show at Abertay University's digital graduate show. More than 170 students are putting work on display at the university across the weekend. One project offers a first-person perspective of the "confusing" and "unsettling" onset of dementia.


Alexander Tarvet was keen to use his project, titled "Forget-Me-Knot", to raise awareness about the impact of memory loss for people who have Alzheimer's, on the patient themselves and their family.

He said: "Computer games are one of the greatest ways to let people safely explore a situation they've never experienced, as you're creating a whole new world to explore. Many games deal with fantasy and fiction, but I wanted to look at something much more serious.

"Alzheimer's disease is a devastating condition for everyone affected and their loved ones, and through playing Forget-Me-Knot the player gets an immediate sense of the confusion the character feels.

"They're in their living room, which should be a safe and comforting space, but it has become hostile and unsettling as they've lost memories of the personal objects all around the room.

"The player is in exactly the same position as the person with Alzheimer's – both have to explore the room and try and piece together an understanding of photos and letters through clues left on shelves and in drawers."