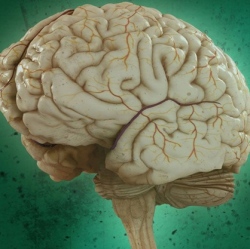 DARPA, by definition, is always trying to be at the forefront of technology. Not only have they given us some very cool robots, but they're also working on ways of making the battlefield safer and more efficient for soldiers in the U.S. military, as with that robotic suit that helps soldiers carry heavy equipment.

The agency is now working on a project that seems even more like science fiction, though: they want to create a brain implant for soldiers that can restore memories lost due to head injuries.

The idea behind the implant is that it would be placed inside a soldier's brain early on to record memories as they happen. In case of brain injury, the implant would basically do a system restore, giving those memories back.

The project, appropriately titled RAM (Restoring Active Memory), is currently seeking proposals from companies who specialize in such areas, including Medtronic, which started working with brain implants last year to treat Parkinson's disease by sending electrical signals directly into the brain.

Of course, this is not an easy task, and we're very very far from where we need to be in creating something that can do this. First, we'll need to decipher the signals sent in the brain that make memories. Considering we're just learning how to study these signals and where they come from, we have a long way to go.

We know that memories basically start with mRNA proteins that cause neurons to join in the brain, and that these connections form memories. The implant will need to record that process, understand what different signals mean, and learn how to play back those specific connections.