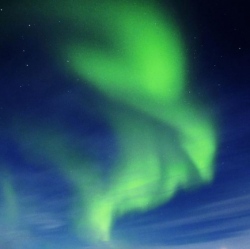 Astronomers using observations from the Hubble Space Telescope have studied how dark matter in clusters of galaxies behaves when the clusters collide. The results show that dark matter interacts with itself even less than previously thought, and narrows down the options for what this mysterious substance might be.

Dark matter is a giant question mark looming over our knowledge of the Universe. There is more dark matter in the Universe than visible matter, but it is extremely elusive; it does not reflect, absorb or emit light, making it invisible. Because of this, it is only known to exist via its gravitational effects on the visible Universe.

To learn more about this mysterious substance, researchers can study it in a way similar to experiments on visible matter, by watching what happens when it bumps into things. For this reason, researchers look at vast collections of galaxies, called galaxy clusters, where collisions involving dark matter happen naturally and where it exists in vast enough quantities to see the effects of collisions.

Galaxies are made of three main ingredients: stars, clouds of gas and dark matter. During collisions, the clouds of gas spread throughout the galaxies crash into each other and slow down or stop. The stars are much less affected by the drag from the gas and, because of the huge gaps between them, do not have a slowing effect on each other, though if two stars did collide the frictional forces would be huge.