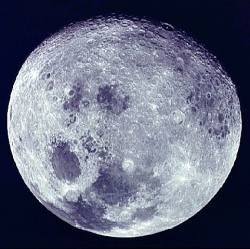 We might be unsuccessful at getting congress to double NASA's funding to a full cent on every taxed dollar, but look out when someone starts a crowdfunding campaign.
The latest example is a new IndieGoGo campaign started by a group of organizers in the aerospace industry that want to run a public service announcement video before this summer's blockbuster movie Star Trek Into Darkness, the sequel to the J.J. Abrams-directed 2009 hit reboot of Star Trek.
"NASA recently made an inspiring new online video narrated by Mr. Peter Cullen, the voice of Optimus Prime, to show the progress being made on these new systems, but the agency is barred by law from buying advertising time for such a spot," project organizers state on the campaign page. "Today we're running a crowdfunding campaign to edit this video into a 30 second spot, and place it in over 50 movie theater screens around the country."
The movie trailer, titled We Are The Explorers, in its current form is almost three minutes in length (embedded below), but would be edited down for the theater advertising spot. The campaign is asking for $33,000 to make this happen and has nearly reached that goal (less than $3,000 away at the time of publication) with over 33 days left. If the group raises more than the initial goal, the money will be used to put the PSA in even more theaters.