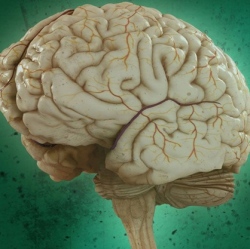 Researchers showed that they could prevent and reverse some of the brain injury caused by the toxic form of a protein called tau. The study of compounds, called tau antisense oligonucleotides, that are genetically engineered to block a cell's production of tau, might be pursued as an effective treatment.

Cells throughout the body normally manufacture tau proteins. In several disorders, toxic forms of tau clump together inside dying brain cells and form neurofibrillary tangles, including Alzheimer's disease, tau-associated frontotemporal dementia, chronic traumatic encephalopathy and progressive supranuclear palsy. Currently there are no effective treatments for combating toxic tau.

"This compound may literally help untangle the brain damage caused by tau," said Timothy Miller, M.D., Ph.D., the David Clayson Professor of Neurology at Washington University, St. Louis, and the study's senior author.