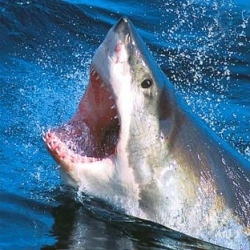 Scientists have warned that marine life will be irreversibly changed unless CO2 emissions are drastically cut. Experts say the oceans are heating, losing oxygen and becoming more acidic because of CO2. They warn that the 2C maximum temperature rise for climate change agreed by governments will not prevent dramatic impacts.

And they say the range of options is dwindling as the cost of those options is skyrocketing. Twenty-two world-leading marine scientists have collaborated in the synthesis report in a special section of Science journal. They say the oceans are at parlous risk from the combination of threats related to CO2.

They believe politicians trying to solve climate change have paid far too little attention to the impacts of climate change on the oceans. It is clear, they say, that CO2 from burning fossil fuels is changing the chemistry of the seas faster than at any time since a cataclysmic natural event known as the Great Dying 250 million years ago.

They warn that the ocean has absorbed nearly 30% of the carbon dioxide we have produced since 1750 and, as CO2 is a mildly acidic gas, it is making seawater more acidic. It has also buffered climate change by absorbing over 90% of the additional heat created by industrial society since 1970. The extra heat makes it harder for the ocean to hold oxygen.