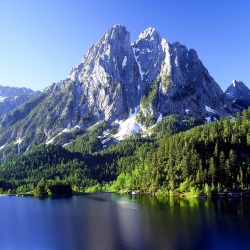 The Earth experienced unprecedented recorded climate extremes during the decade 2001-2010, according to the World Meteorological Organisation. Its new report says more national temperature records were reported broken than in previous decades.

There was an increase in deaths from heatwaves over that decade. This was particularly pronounced during the extreme summers in Europe in 2003 and in the Russian Federation during 2010.

But despite the decade being the second wettest since 1901 (with 2010 the wettest year recorded) fewer people died from floods than in the previous decade. Better warning systems and increased preparedness take much of the credit for the reduced deaths. The WMO says smarter climate information will be needed as the climate continues to change.

Its report, The Global Climate 2001-2010, A Decade of Climate Extremes, analysed global and regional trends, as well as extreme events such as Hurricane Katrina, floods in Pakistan and droughts in the Amazon, Australia and East Africa. The decade was the warmest for both hemispheres and for both land and ocean surface temperatures. The record warmth was accompanied by a rapid decline in Arctic sea ice, and accelerating loss of mass from the Greenland and Antarctic ice sheets and from glaciers.

Global mean sea levels rose about 3mm per year – about double the observed 20th century trend of 1.6mm per year. Global sea level averaged over the decade was about 20cm higher than in 1880.