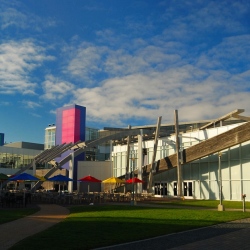 Affordability, performance and ease of use are reasons why Chromebooks have been successful. According to Statista, there were over 5.4 million Chromebooks shipped by 2015. These Chrome OS computers are now outselling Macs, and they have been among Amazon's top sellers for a long time.

But just how big will Chromebooks get? With the addition of Android app support, we believe things are about to skyrocket. And recent studies seem to agree that Chromebooks are important in the future of computing. According to Global Market Insights, Chromebook numbers are to go up to 17 million units by 2023.

Chromebooks are amazing, but the main complaint was the lack of software availability. Chrome OS has so far been seen as a glorified browser, after all. The addition of the Google Play Store and over a million apps really does change everything.

We have plenty of customers touting Chromebooks nowadays, but big part of the platform's growth is due to education adoption. in 2014, over 60% of Chromebooks in the USA were purchased by the education sector.

It's still a while until 2023, so this does seem like a reasonable expectation. What do you guys think? Does Chrome OS have a future in this industry? Do you think mobile Android apps can replace full-fledged software for that many users?