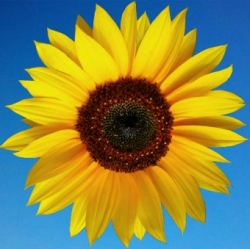 Declining costs in China's solar industry could allow the government to reduce prices offered by more than a third by 2020 and see solar become competitive with coal within a decade. "It's possible" to allow prices to be cut to U.S. 8 cents a kwh in four years, the world's biggest panel maker Trina Solar Ltd. said.

This year developers got at least 0.8 yuan a kilowatt-hour for photovoltaic power generated for approved projects.

China surpassed Germany last year as the nation with the most installed solar-power capacity, in the process making renewable energy more competitive by driving down costs. Solar power in China soared more than seven fold since 2012 as the country sought to boost use of solar panels to cut carbon emissions and boost home home consumption of renewable power.

Reductions in construction costs have already prompted the nation to cut the preferential rates it provided to developers by as much as 11 percent in 2016 from a year earlier. The nation is seeking to cut those rates further to resolve a mismatch between clean-energy surcharges on electricity bills with government subsidies paid out to developers that threatens to derail policies designed to fight climate change.

Cutting subsidies will be achievable as the industry raises efficiency to convert sunlight into power and reduce construction costs for solar farms, said Zhuo Yujiao, President of Tongwei Group, which makes solar cells. Conversion efficiency of multicrystalline solar cells is expected to rise to 20 percent in two or three years from the current 18 percent, he said, adding that alone will drive costs down to 0.45 yuan a kilowatt-hour.

However, the move will only occur if the government eliminates "abnormal costs" on developers such as idle solar power capacity and delays of subsidies for renewable power plants, said Shi Dinghuan, chairman of China Renewable Energy Society, an industry association that acts as a conduit between companies and the government.

Rapid installations have left grids struggling to absorb the influx of renewable power plants, reducing profits of developers. About 52 percent of solar power sat unused in the first quarter in China's northwestern region of Xinjiang, marking the highest idle rate in the nation, according to data from National Energy Administration, which said Gansu province has the second-highest amount of idle capacity.

"The industry is able to take the challenge" of such a decline in power prices as long as the government puts its planned policies into practice, said Shawn Qu, chief executive officer of Canadian Solar Inc. "The industry isn't afraid of the challenge but uncertainties and unpredictability" that are brought about by policies, he said.

The cost of generating power from solar plants will be able to compete with those of burning coal power by 2025 around the globe, Canadian Solar's CEO said.