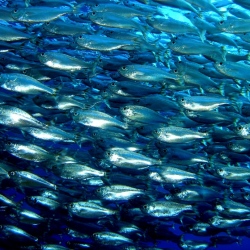 China is planning another engineering marvel: the world's longest tunnel, built under the sea. The 123-kilometre tunnel will be more than twice the length of the Channel Tunnel (50 kilometers) that connects the U.K. and France, China's latest mega project is not short of ambition.

It will run between the northern city of Dalian and Yantai, on the east coast. There will be three bores. One for high speed rail, one for cars and another for maintenance. "Work could begin as early as 2015 or 2016," said Wang Mengshu, an expert at the Chinese Academy of Engineering. The new tunnel will knock more than 1280 kilometres off the current journey between the two cities.

It will also form a vital link in a high-speed rail line from China's frozen north to the tropical island of Hainan, in the south. China has completed constructing one of its longest tunnels which will help it build a rail link with Pakistan.

The completed tunnel runs 22.24 km in the mountainous Xinjiang Uygur Autonomous Region and will reduce the distance between Turpan with Korla in southern Xinjiang by 122 km. At present the distance between these two points on the Nanjiang Railway is 334 km.